It's National Curry Week, so what better way to celebrate than with one of our favourite dishes - Thai Green Curry! Try not to be put off by the list of ingredients either - as we promise, the flavour you will get from creating your own curry paste is well worth the little extra time and effort. It may also be worth making a larger batch and freezing the leftovers for a super speedy supper the next time...
Serves 4-6
Ingredients:
For the green curry paste:
3 green chilli's, halved and deseeded
2 shallots, finely chopped
2 cloves of garlic
3cm piece of fresh garlic, peeled and finely chopped or grated
1 stalk of lemongrass, chopped
2 tsp coriander seeds
1 tsp cumin seeds
1/2 tsp black peppercorns
3 kaffir lime leaves
Small handful of fresh coriander, stalks and roots included if possible
2 tbsp fish sauce
For the curry:
1 tbsp vegetable oil
1 tbsp soft dark brown sugar
500g skinless and boneless chicken thigh, sliced into thin strips
400ml coconut milk
4 kaffir lime leaves
150g baby sweetcorn
1 tbsp fish sauce
Chicken stock cube mixed with 200ml boiling water until dissolved
150g mangetout
Small handful fresh Thai basil, roughly chopped
Garnish:
Coriander leaves
Thinly sliced red or green chillies
To make the paste:
1. Dry fry the coriander, cumin and peppercorn seeds for 1-2 minutes until they release their wonderful aromas, then tip into a pestle and mortar and grind until finely crushed.
2. Add the rest of the ingredients, along with the ground spices, into a small food blender and blitz until it forms a paste.
To make the curry:
1. Heat the oil in a large wok or frying pan and add the curry paste and sugar. Cook over a medium heat for 3-4 minutes stirring occasionally.
2. Add the chicken pieces and continue to cook - stirring until they are nicely coated in the paste.
3. Add the coconut milk, stock and the rest of the ingredients (except for the mangetout and basil leaves), and continue to cook on a medium-low heat for 10-15 minutes until the chicken is cooked through.
4. Towards the end of the cooking time, add in the mangetout and sprinkle over the basil leaves, then cook for a further two minutes.
5. To serve, simply scatter with the coriander leaves and sliced chilli garnish, alongside some steamed rice - yum!
There are so many delicious curry recipes to choose from, and while we were debating which to feature as our 'Recipe of the Month', we came across some fabulous recipes, which really got our mouths watering here at Ovenclean, so we wanted to also bring you our pick of a few more favourites:
This Easy Chicken Curry from Jamie Oliver sounds delicious and perfect to introduce little ones to the world of spice and flavour!
According to Radio Two's recent poll, the Jalfrezi is the nation's favourite curry, so this 5 star rated Chicken Jalfrezi recipe from BBC Good Food is bound to be a hit with all the family!
For all you seafood lovers out there, this Aromatic Prawn and Cashew Curry, again from BBC Good Food, sounds simply divine.
And finally, for those vegetarians among you, this Cauliflower Curry from Delicious magazine sounds like the perfect option - and it must be super healthy with all that veg!
We hope you enjoy creating  any of these tasty curries, but if all the cooking leaves your oven looking a little worse for wear, why not call in the experts, who'll have it back to 'as good as new' in just a few hours with no fuss, mess or bother - call 0800 840 7127 or click here to enquire online now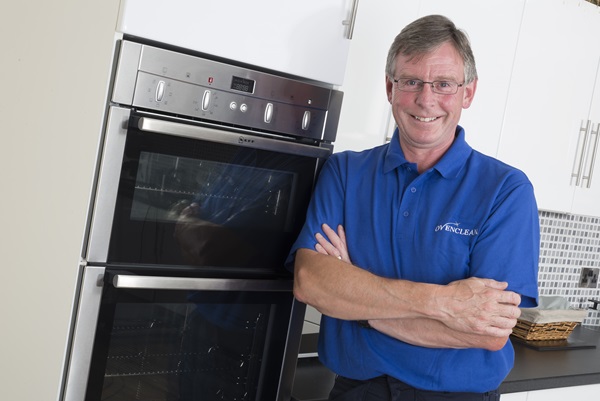 Ready to book your oven clean?
You're just a few short steps away from a sparkling oven!
Request a Free Quote!