Do you love baking but feel like you never have enough time?
We've listed 3 delicious bakes that you can prepare and cook all in under 1 hour, so that now you can fulfil your desire for baking without letting it eat away at your whole day!
Cheesy pizza bites
Ingredients
1 pound of pizza dough
Flour for rolling out the dough
1 cup of marinara sauce
1 1/2 cups shredded mozzarella cheese
1 large egg
3 Tablespoons of shredded Parmesan cheese
Dried oregano or pizza seasoning
Method
1. Preheat the oven to 375ºF and then grease a 9-inch cake pan with cooking spray.
2. Flour your work surface and then divide the dough into 20 equal portions. Roll each piece of dough into a small circle about 2-3 inches in size. 
3. Add 1-2 teaspoons of marinara sauce into the centre of each piece of dough, then sprinkle the marinara with a small portion of the cheese.
4. Pull all of the sides up to meet in the centre, firmly pinching to seal the fillings inside the dough pocket. Repeat the filling and sealing process with the remaining pieces of dough.
5. Beginning in the centre, arrange the filled dough balls seam side down in a single layer in the prepared pan. Don't overlap the dough balls.
6. In a small bowl, whisk together the egg with 1 tablespoon of water. Brush the eggs over the tops of the dough balls then sprinkle the Parmesan cheese on top.
7. Bake for about 25 minutes until golden brown and bubbly. You can check if the dough is fully baked by lifting one piece to see if the bottom has browned slightly. 
8. Remove the pizza bites from the oven, sprinkle the tops with the dried oregano and serve with additional marinara sauce for dipping.
Recipe at: http://www.justataste.com/cheese-pepperoni-pizza-bites-recipe/
Banana loaf

Ingredients
Tub of butter (around 130g)
140g caster sugar
2 eggs
140g self-raising flour
2 ripe bananas
1 tea spoon vanilla extract
Method
1. Pre-heat oven to 180 degrees and butter a 900g non-stick loaf tin
2. Cream the butter and sugar together, and then add the vanilla extract
3. Beat the eggs and mash the bananas, and then add them to the mix and stir in the flower. Mix together well.
4. Pour into the tin and bake for about 30 minutes – test that it's cooked by seeing if a skewer comes out clean.
5. Leave to cool and then sprinkle with a little sugar. You can also drizzle some icing sugar mixed with a little water on top of the cake if you want to give it a sweeter taste.
Classic British scones

Ingredients
225g self-raising flour
55g butter
2 tablespoons caster sugar
140ml milk
1 egg
Method
1. Heat the oven to 220C and lightly grease a baking sheet.
2. Rub the butter into the sieved flour, and then stir in the sugar and the milk to create a soft dough. You may need to add a little more milk if the dough feels too dry.
3. Place the dough on a floured work surface and knead very lightly, and with a rolling pin, roll them out to about 3 cm. 
4. Use a 5cm cutter to stamp out rounds and place them on a baking sheet. Lightly knead together the rest of the dough and stamp out more scones to use it all up.
5. Beat the 2 eggs together and brush the top of the scones with the eggs and a little flour. Bake for 12-15 minutes until well risen and golden.
6. Cool on a wire rack for about 10 minutes and then serve with some clotted cream and jam.
If you're going to be baking all these quick bakes and need your oven cleaned, call us today on 0800 840 7127 or request your free estimate here.
Related posts
Great British Bake-Off's Cake week – Recipe of the month
How to use an oven liner to keep your oven clean
Marshmallow flower cupcakes
Image credits:
http://cdnwp.audiencemedia.com/wp-content/uploads/2014/11/442910-1-eng-GB_classic-scones-960x420.jpg
https://images-gmi-pmc.edge-generalmills.com/b478a95a-2add-4372-8203-bc71ea15fc4e.jpg
http://www.saga.co.uk/contentlibrary/saga/publishing/verticals/food/recipes/diana-henry/diana-henry-banana-bread.jpg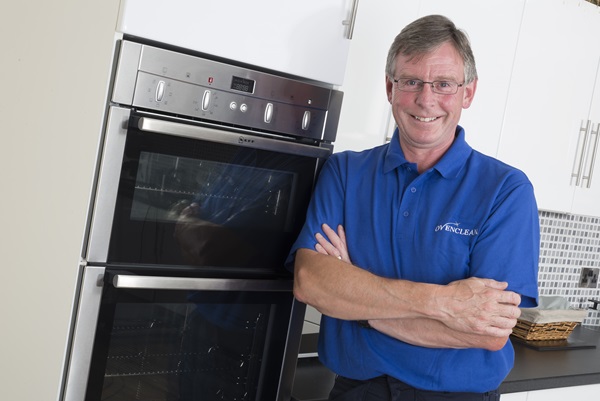 Ready to book your oven clean?
You're just a few short steps away from a sparkling oven!
Request a Free Quote!