How Long After Cleaning an Oven Can I Cook?
Your oven is now sparkling clean and you want to cook your favourite meal, but when is it safe to use an oven after it has been cleaned? The waiting time is dependent on a number of factors including the cleaning product used and method of oven clean.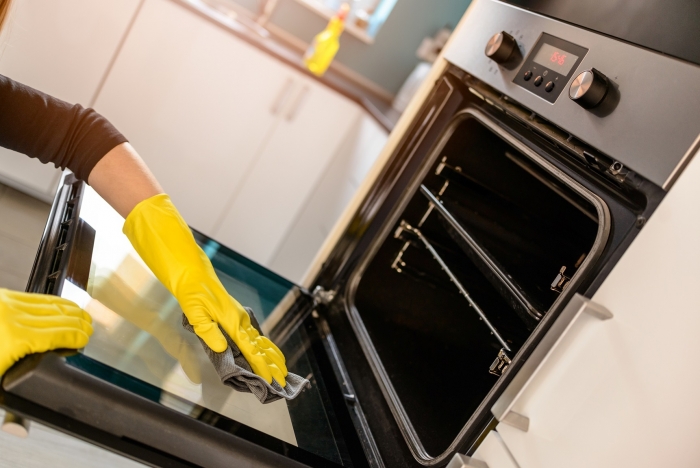 From DIY oven cleans and self-cleaning ovens, to a deep cleaning service. Here's everything you need to know about how to use an oven after it has been cleaned.
How soon can I cook after a professional oven clean?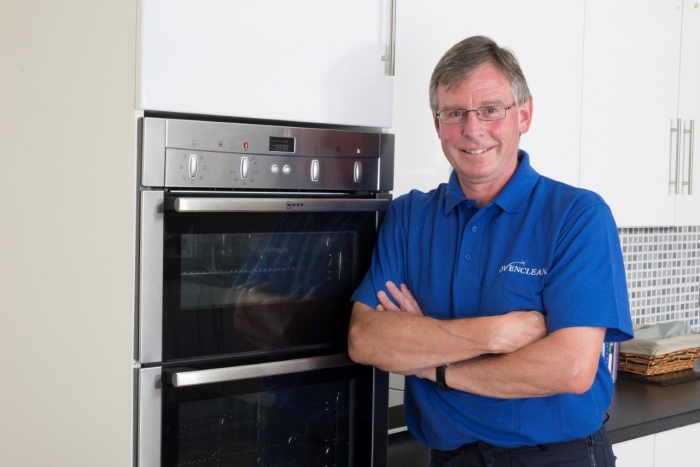 With a professional oven cleaning service like Ovenclean, you can cook as soon as the oven clean is complete. This is because all Ovenclean specialists use a unique no-added caustic cleaning system.
This unique system means your kitchen is safe, hygienic and free from harmful fumes. Unlike some domestic oven cleaning products, your kitchen appliances are ready to use immediately. Saving you time and causing minimal disturbance to your home.
The specialist products used by Ovenclean are also safe for use around children and pets, giving you safe and outstanding results every time.
How soon can I cook in the oven after using an oven cleaning product?
Most oven owners are unaware of the toxic chemicals found in many DIY oven cleaning products. The most common chemical is sodium hydroxide, often referred to as caustic soda. Although caustic soda is an effective oven cleaning product, it is also very corrosive.
'Off-the-shelf' cleaning products do not specify how long you should leave the oven before cooking. However, most domestic products state that the oven needs to be ventilated before using it. So, always ensure you refer to the instructions for the individual product.
Can I cook in the oven after using a natural cleaning method?
Cleaning with natural products such as baking soda, white vinegar and lemon is a great way to remove oven grime without harsh chemicals. Plus, you can use your oven immediately after cleaning with natural products, as long as you ensure you have removed all the residue.
When it is safe to cook after a self-cleaning oven cycle?
It's safe to cook in a self-cleaning oven as soon as the process is finished, the oven has completely cooled and you have cleared the ashes.
Self-cleaning ovens work without the need for toxic cleaning solutions, instead they use extremely high temperatures to burn away food grime. Although self-cleaning ovens are safe to use straight away, there are some dangers. It's important to follow the manufacturer's instructions.
Professional Deep Oven Cleaning
Ovenclean offer a professional oven cleaning service, that is not only extremely effective but also safe for your home and family.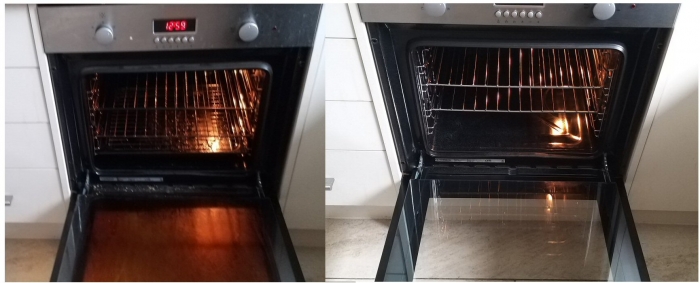 As well as oven cleaning, Ovenclean specialists offer a safe solution for your Microwave, Hob, Extractor Fan, Aga, Range and BBQ cleaning needs.
If you want to avoid toxic chemicals in your kitchen and home, then book a professional oven clean today. No mess, no fuss, no bother.