What To Do If Your Oven Light Bulb Blows
If the bulb in your oven goes out or stops working, you will need to replace it so you can continue to check on food cooking inside your oven. If you open the oven door every time you want to check on food, the heat will escape and the oven will be less efficient. Luckily, the process of replacing a oven light bulb is quite quick and can be done yourself or by a professional.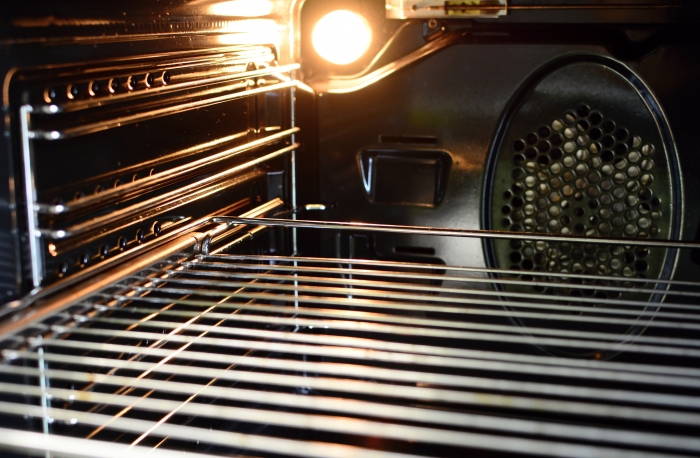 The typical home oven will still cook food without a working light bulb, but the lack of light will make your life that little bit harder.
How to Safely Change an Oven Light Bulb
Turn off the oven
Make sure the oven is turned off on the mains before starting the replacement.
Remove the broken bulb
Once the cooker is turned off, reach inside and unscrew the bulb cover at the back of the oven. Once the cover is removed, you can unscrew the bulb.
Find out which bulb you need
You will need to replace the oven bulb with the same type as the one you have just removed. All the information should be printed on the bulb, so purchase the same one online or in store.
Fit the new light bulb
Once you have the replacement oven bulb, it is time to fit it. Again, make sure the oven is turned off and cool. Reach to the back of the oven and screw the bulb into place, then replace the cover.
Finally, turn the oven back on and check the light is working as it should be.
Professional Oven Repair
If you want to keep your oven working efficiently for as long as possible, it is important to remember maintaining your oven includes more than just replacing the bulb when necessary. You should also make sure you keep your oven clean. A dirty oven can reduce its efficiency, start emitting bad smells and ruin the taste of your food.
Professional Deep Oven Cleaning
If you want to keep your oven working well for longer, a deep professional oven clean is a great option. Ovenclean can clean all kinds of Ovens, as well as AGAs, Ranges, Hobs, Extractor Fans, and Barbecues safely and efficiently. Plus, Ovenclean use an innovative, no added caustic system, which means your kitchen is safe, hygienic and free of nasty fumes.
How Long do Oven Bulbs Last?
On average oven bulbs are designed to last around 900 hours for their lifespan. So, typically if you were to use the oven light 8 hours a day it would take about 4 months for your bulb to start fading and stop working. However, most households will only use the light when cooking, so oven bulbs should last for around a year on average. If you are having trouble with the oven light bulb not lasting that long, there could be an issue with the connection.