Best Ovens for Baking
Whether you have been inspired by the Great British Bake Off or want to bake a cake for a special occasion, you may be wondering which ovens are best for bakers and generally which is the best oven for baking. We've got you covered with this blog.
The good news is, you can create a spectacular bake in any oven. However, it's important to have a good understanding of your own oven, so you can get the best bake out of it. Below we look at the differences between baking in an electric, gas, convection and Aga oven, so you can produce the perfect bake every time.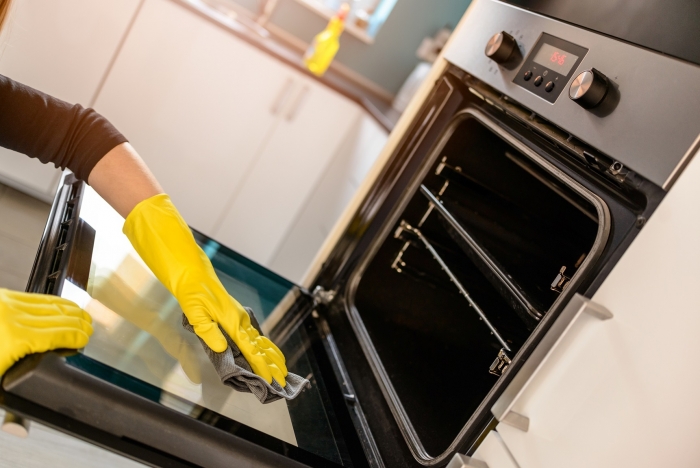 Electric Oven for Baking
Baking in an electric oven has many benefits, as the inside of an electric oven produces very dry heat, which helps foods to crisp and go golden brown. Electric ovens tend to cost less than gas and Aga cookers.
However, electric ovens take longer to preheat, so make sure your electric oven if fully preheated before you begin baking.
Baking in an Electric Oven Tips:
Food is best baked in the middle of an electric oven.
To achieve the perfect bake that would impress even Paul Hollywood, it's important to preheat your electric oven. Preheat your electric oven for around 10 minutes longer than the suggested time to ensure optimal temperature.
Depending on what you're baking, to avoid burning the top of your brilliant bakes, cover your food with foil.
Gas Oven for Baking
Unlike an electric oven, a gas oven preheats quickly, so you can get baking once the oven is heated. However, a gas oven doesn't distribute the heat evenly, which means most gas ovens have hot spots and can affect how the food is baked.
Baking with a Gas Oven Tips:
Unlike an electric oven, a gas oven has many hot spots, so its important that you rotate your cooking trays while cooking.
Avoid baking in dark metal trays and dishes, as these can cause food to burn on the bottom in a gas oven.
If you are looking to get a golden-brown finish on your bake, move your dish to the top shelf of the gas oven.
Make sure your gas oven is regularly cleaned so it stays in prime condition for baking.
Convection Oven for Baking
The convection oven has a third heating element and a fan, meaning the heat is evenly maintained and food bakes quicker and more evenly than in an electric or gas oven. Ovens with a convection setting tend to be more expensive than traditional standard gas or electric ovens. However, you will get your moneys worth as they tend to be the best oven for baking.
Baking in a Convection Oven:
Ensure the air is able to circulate around the convection oven by cooking with low-sided dishes.
Convection ovens cook food very efficiently, so sometimes it is necessary to lower the recipe's suggested temperature by 25 degrees.
Food tends to cook quicker in a convection oven, so keep a close on your bake while it is cooking.
Clean your convection oven regularly, or have it professionally cleaned.
Aga Cooker for Baking
If you are new to the magical world of Aga cookers, you may find yourself wondering if you can bake in an Aga or if Agas are the best ovens for bakers, the answer is yes, you can pretty much bake anything in an Aga oven. A huge benefit of baking in an Aga oven is the Aga stores heat so can be used instantly, no need for pre-heating.
Baking with an Aga Cooker Tips: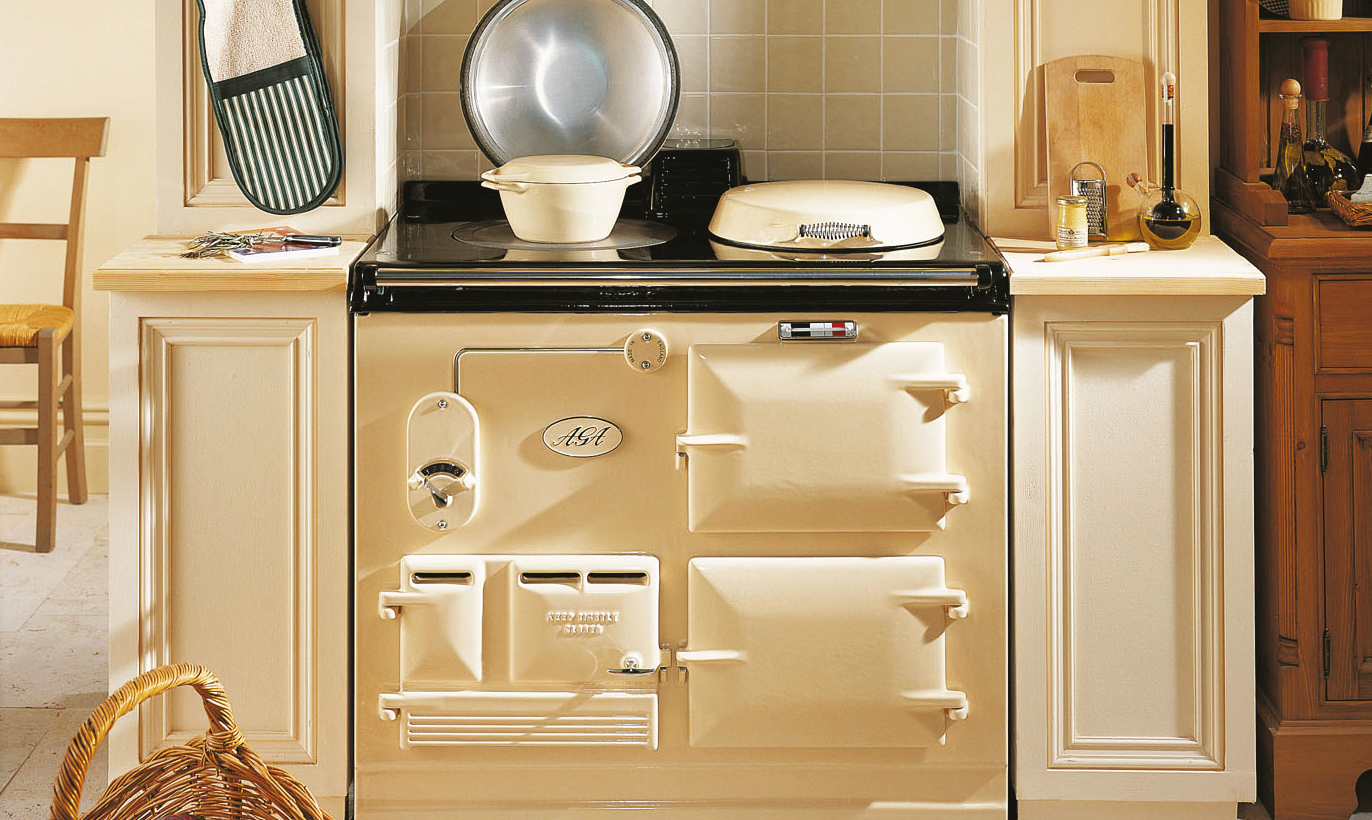 If you have a 2 Aga oven, you can convert your roasting oven into a baking oven by inserting the cold shelf into the top of the oven.
The heat in an Aga cooker is generated from the sides and the base, so don't be afraid to open the door mid-bake.
The average temperature of the baking oven is 190 °C or Gas Mark 5 so you can adjust your recipe accordingly.
Have your Aga cooker cleaned every 6-12 months to help achieve the perfect bake.
 Now you know that you can bake the perfect Carrot Cake or delicious loaf in an electric, gas, convection or Aga oven, its time to get baking!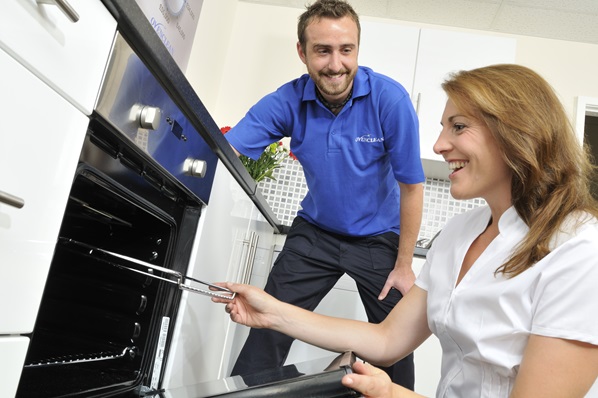 If you don't fancy dealing with the grime in your oven after baking, look no further. Our oven cleaning specialists can make your  Hob, Oven, Microwave, BBQ and Extractor hood look as good as new in a matter of hours.
Get a free quote here or call 0800 840 7127 to make an appointment today.