Cooking on a Budget: 10 Simple Tips for Cheap Meals
Looking for ways to buy family meals on a budget and reduce the expense of your weekly shop?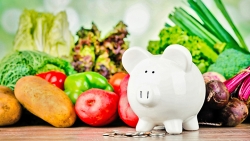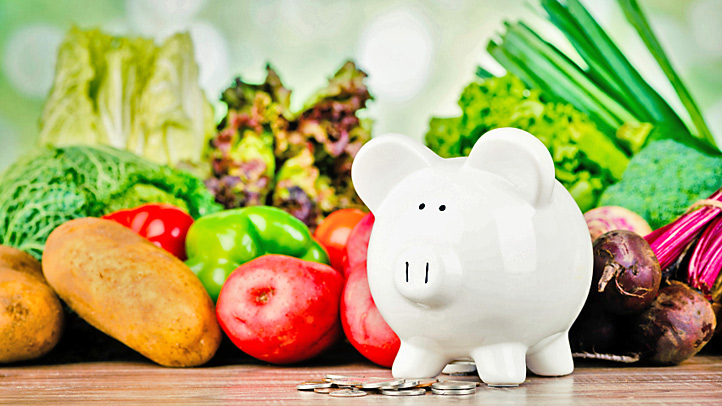 Cooking on a budget doesn't have to be a major challenge as long as you stick to our top 10 simple tips for cheap meals!
Buy and cook in bulk
For a family of four or a family of six, foods bought in bulk are often much cheaper, making cooking on a budget far easier. Even if you're not cooking for a lot of people, why not just cook double and freeze the rest? It takes no more effort and reduces the hassle of having to cook a whole new meal a week later on in the week!
Plan your meals and write a list
By planning your meals on a weekly or monthly basis, you can incorporate what ingredients you currently have and what ingredients you will need to purchase. By planning your meals then writing a list, you will only purchase items that you need.
Go for the basic ranges when buying basics
The quality of foods isn't always reflected in a product's class. For example, class two bananas are only called class two because they are not of uniform size, so try going for basic ranges if you're cooking on a budget.
Make the most of leftovers
Research from the NHS shows that the average UK family with children wastes an incredible £60 of food each month! Don't throw your leftovers away, why not eat them for lunch the next day? Or you can freeze the extra food you cooked the night before.
Substitute your food
Substituting food for others is a great day to make cheap meals and cut the costs on your weekly food shop! For example, you could substitute turkey for chicken, it's cheaper, still tastes good and it's healthier – result!!
Shop at the end of today
Change the time of day that you visit your supermarket. If you go to your store at the end of the day, most supermarkets will discount fresh items. You're bound to find some great bargains and you can stick soon to be out of date items in the freezer!
Don't shop when you're hungry
Shopping on any empty stomach is a bad idea when you're trying to cut costs! If you're hungry then you won't be thinking logically, and will choose anything and everything which will make cooking on a budget a whole lot more difficult!
Stop buying snacks
Are you a hoarder of sweats and dessert treats? If the answer is yes, you'd probably be surprised at how much you spend on these each month! As these are non-essential items, try reducing the amount you buy for cheaper meals. You'll also be doing your waistline a favour as well as your wallet!
Make the most of loyalty cards and offers
The large supermarkets offer cards which enable you to receive points to receive discounts and further offers on their products, such as Sainsbury's Nectar card or the Tesco Clubcard. These are definitely worth registering for if you tend to always shop at a specific supermarket – you will be surprised at how quickly your points will add up!
Buy frozen foods
If you've got some spare room in the freezer, stock up on frozen goods for cheap meals! Frozen foods are cheaper and just as good for you than non-frozen foods.
Stop buying pre-packaged foods
Buying pre-packaged foods and takeaways may sound easier, especially if you don't have a lot of time to cook. However, buying fresh foods and making meals from scratch will be far cheaper. Why not turn cooking into a family activity, so that you and the kids can all cook together? It won't only be cheaper and healthier to buy from scratch, it will also be a great way for the kids to learn about cooking and food.
We are the UK's original oven cleaning service with over 20 years' experience, so if your oven needs revitalising this January, you can count on us! Call us on 0800 840 7127, or complete our online form for your free quote.