Spring Cleaning Tips: Cleaning Your Kitchen
The kitchen is a great place to start your spring cleaning, but can often be an overwhelming task and perhaps the most off-putting of these chores is cleaning your oven. We're here to make it easier than ever to keep a tidy and organised home this Spring. Take a look at our spring cleaning tips below to help clean your kitchen and keep it in tip-top condition!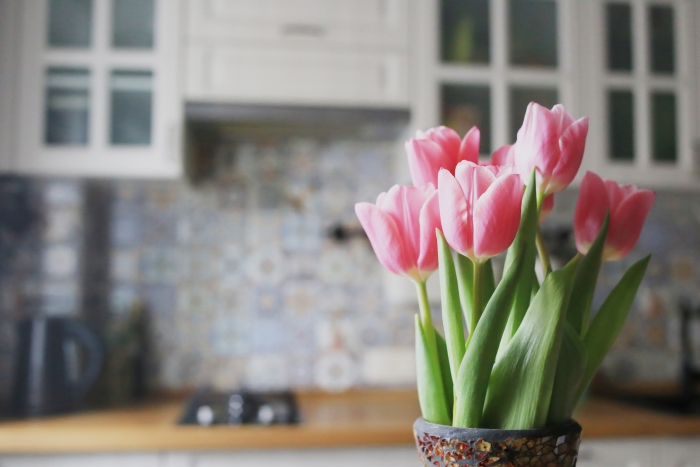 Scrub your Windows Clean
Use mild soap and warm water to initially clean the window, rubbing away the dirt and dust. Use a damp squeegee to remove water from the window, starting in the top corner and dragging it down to the bottom. Overlap each stroke until the window is dry and wipe down the sills.
Detox the Refrigerator
This is a job that should be done regularly, not just for spring cleaning. It will uplift the whole kitchen. Throw away any old jars lurking at the back and wipe down all the shelves. Don't forget to clean the fridge gulley at the back – condensation needs to drain properly. Use a cotton bud, toothpick or pipe cleaner to clear out any debris but always check your fridge handbook to avoid causing damage.
Fill up on Cleaning Supplies
A spring clean always alerts you to any cleaning supplies that are dwindling or have run out. It's the perfect time to take stock of your cleaning cupboard and buy more of your essential products. However, if you have products in there that are years old and haven't been used – let them serve as a warning as you obviously don't need them.
Check your Smoke Detectors
They're something we often forget about, but replacing smoke detector batteries could be the difference between life and death. Ideally, the batteries should be replaced every 6 months, so make time to test them and change the batteries during your clean.
Get your Oven Deep Cleaned
Having a professional oven clean will only take a couple of hours and will transform both the quality and hygiene of your food. Food particles stuck to the grill become charred. Research shows that charred food may contain cancer-causing agents. Plus, bacteria can also grow in those food particles; therefore, it is imperative that ovens are properly cleaned. Our oven cleaning specialists use a unique environmentally friendly no-added caustic cleaning system, which rids ovens of germs and leaves your kitchen springtime fresh and fragrant.
Clean your Dishwasher
The dishwasher needs regular TLC and a great way to get rid of smells and keep it looking its best, is to use baking soda and a damp cloth to wipe down food and stains. Always keep it sanitised and use a dishwasher cleaner once every couple of weeks to make sure you're killing all the bacteria lurking in there.
Scrub the Stainless Steel
This is notoriously difficult to clean and anyone who's had a go at it will tell you the same thing! Our top tip for tackling stainless steel is to avoid using anything abrasive and use a wax-based aerosol, sparingly, on the surface of the steel. Don't use anything with oil in it as it'll smudge.
Clean Silver
This can be a tricky part of cleaning your kitchen, particularly because it's often sentimental so you need to treat it with care! Use something like a toothbrush to clean the silver that isn't too abrasive, and making a paste with baking soda and water is great. Storing silver correctly is vital to reduce tarnishing – anti-tarnish bags are a Godsend!
Cleaning Tiles
When selecting cleaners for tiles, it's best to choose something with a neutral pH. You can make your own cleaner with baking soda and water which should get out most stains but you may need to get someone else in if it's particularly large.
Our best tip is to break your cleaning up into bite-sized chunks so you don't take on more than you can clean in one go! Our oven cleaning specialists will happily discuss pricing and availability and arrange a mutually convenient time around your spring cleaning schedule.
It's not just ovens that Ovenclean can rejuvenate, we also do Hob Cleaning, Extractor Hood Cleaning, Grill Cleaning, Microwave Cleaning, Aga cooker Cleaning, Range & Stove Cleaning and Barbeque Cleaning, so we can transform your whole kitchen! If you would like to request your free quote today, call us on 0800 840 7127, or complete our online form for your free quote.