Top Professional Oven Cleaning Franchise in the UK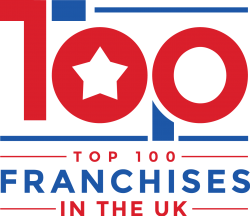 Ovenclean has been ranked as the top Professional Oven Cleaning franchise in Franchise Direct's Top 100, as well as ranking as number 66 across all franchise categories in the UK.
The Franchise Direct Top 100 highlights those that stand out from hundreds of franchises that are currently trading in the UK. The top 100 franchises are ranked by several different criteria, including size of brand, turnover, stability and growth, right through to social responsibility, awards and recognition.
Despite the recent challenges brought about by the pandemic, Ovenclean has continued to grow over the last 12 months and even experienced its best summer ever for customer enquiries in 2020. Demand has continued to soar and Ovenclean has also just recorded it's best Jan-Apr in spite of the lockdown restrictions, up 18% on it's previous best Jan-Apr, which was achieved in 2019.
Ovenclean's Marketing Director, Robin Auld commented: "We are proud to be recognised in the Franchise Direct Top 100 and the only professional oven cleaning franchise named on the list. The last 12 months have been challenging, but by making safety a priority for our franchisees and customers alike, we are delighted to witness continued growth and demand for the service.
"We welcome any budding entrepreneurs interested in becoming their own boss with the backup and support of a well-known and respected brand, to get in touch and find out more about how the turnkey Ovenclean franchise opportunity can help them achieve the work / life balance they deserve."
Franchise Direct note All of the Top 100 Franchises share the keys to business success at any level including: a well-defined business identity, a clear business plan, a commitment to training and support, sensitivity to environmental issues, and the ability to innovate to keep pace with ever-changing social and economic conditions.
For more information on the Ovenclean franchise opportunity, click here.