Top Hob Cleaning Tips: How to Clean an Electric and Gas Hob
When it comes to keeping the kitchen hob clean, cleaning spillages as you go is certainly the best strategy, but life gets in the way and it is rarely that simple. If you are wondering how to clean gas hob or how to clean hob rings, we've got you covered.
Sadly, kitchen hobs can get very dirty, very quickly. Whether your pasta sauce has exploded across the hob or your Thai Green Curry has boiled over, food grime quickly builds up on the hob and can become difficult to clean. You may ask yourself which gas hob cleaner will I need? Don't worry, we have revealed all below.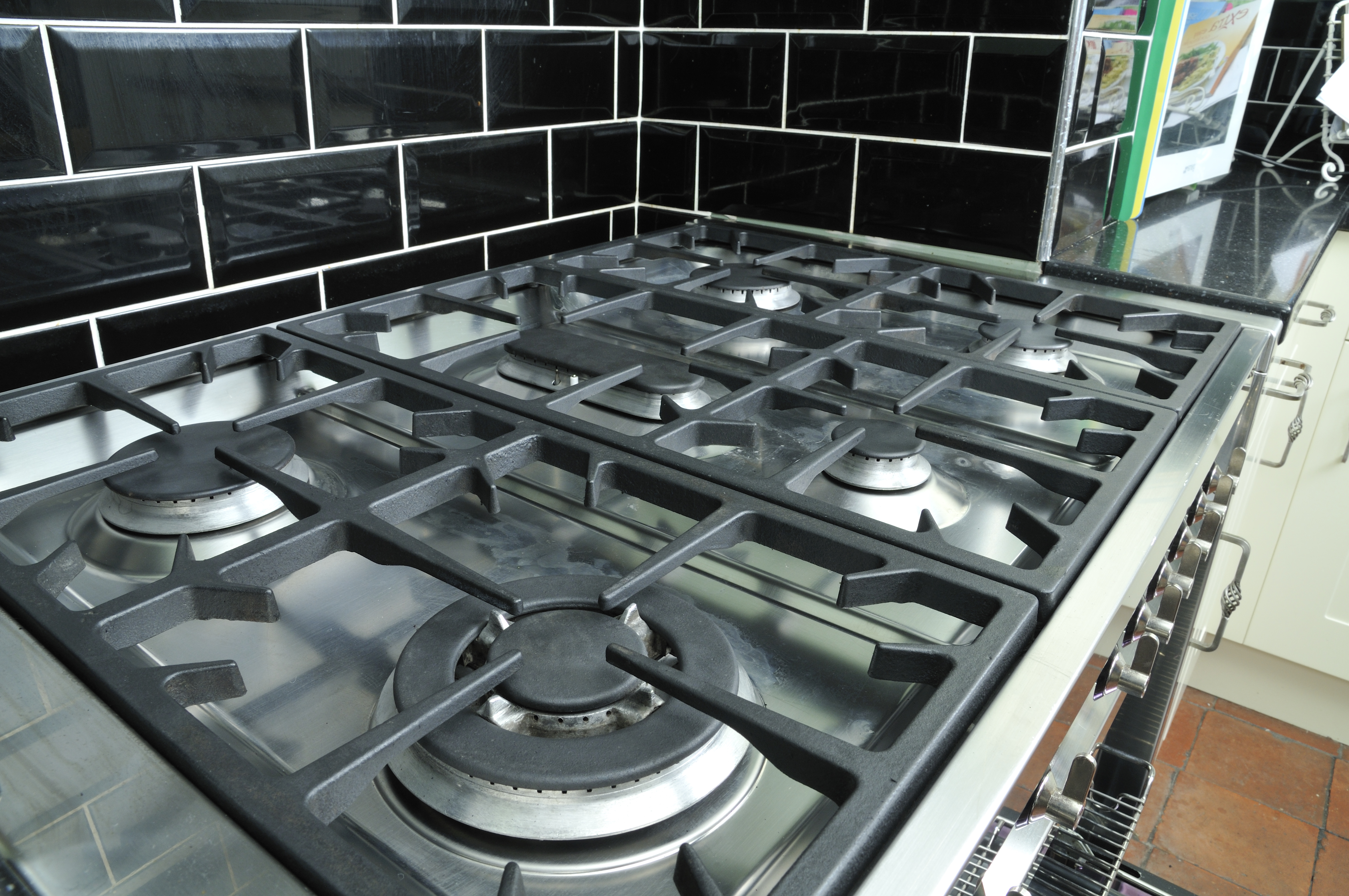 A clean hob however can completely transform the look of your kitchen, removing the dirt and grime with these simple cleaning tips will leave your gas, electric or ceramic hob sparkling clean.
Before you Start Cleaning the Hob
There are a few things you need for cleaning a kitchen hob:
A sink or bucket filled with hot soapy water to clean the hob's removable parts
Multi-surface cleaner, hob cleaning product or natural cleaner to loosen grime on the hob
Soft microfibre or cleaning cloth, nothing that will scratch the surface of the hob
An unused toothbrush to clean in the crevices the cloth cannot reach
A soft scrubbing brush to remove dirt from the grate, burners and rings of the gas hob
Clean soft cloth to buff the surface after cleaning the hob
Regardless of which products you use to clean the hob, always make sure your hob is turned off on the wall and completely cold before you start cleaning, safety first!
How to Clean a Gas Hob & How to Clean Gas Hob Burners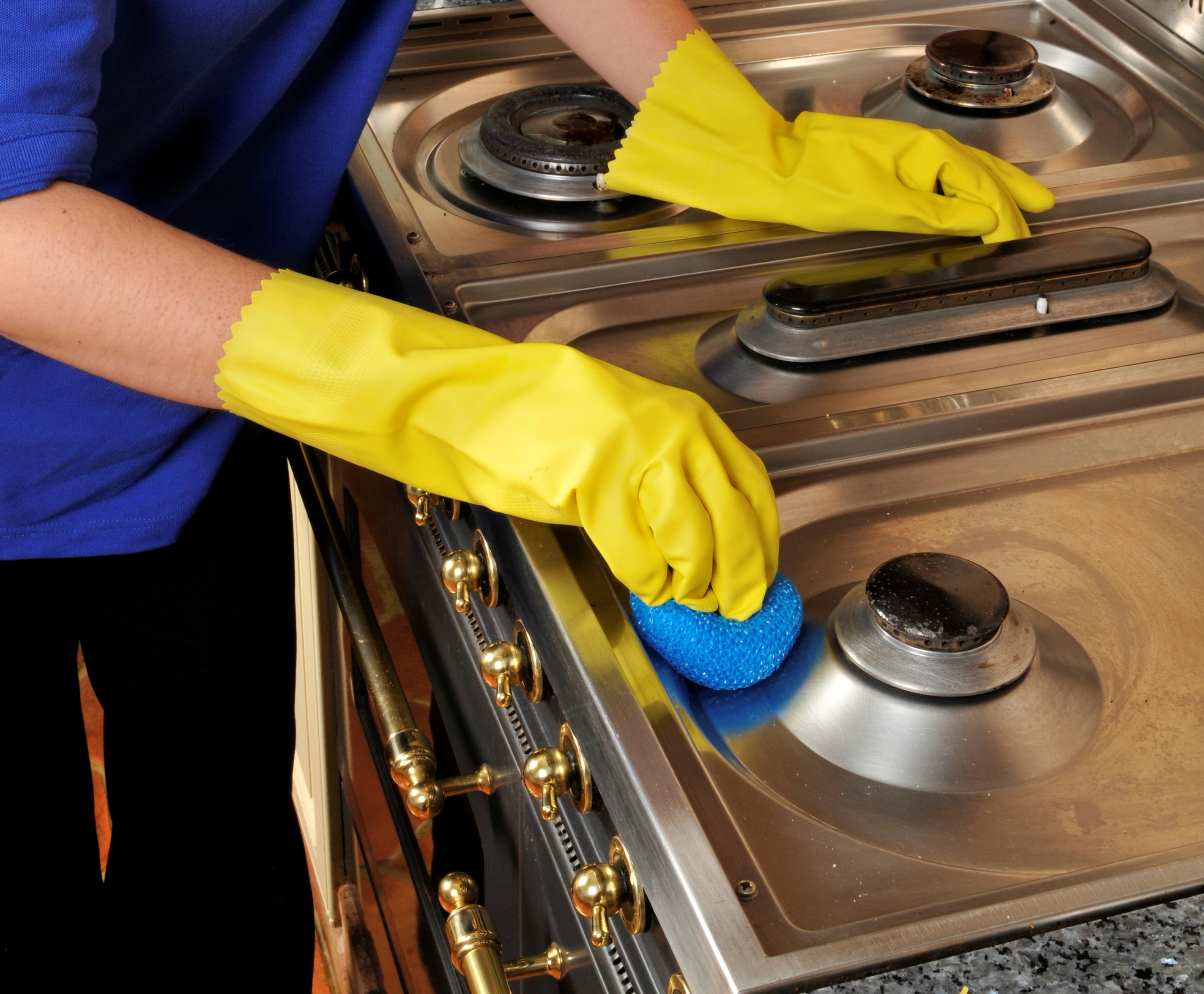 Are you wondering how to clean hob racks, how to clean hob burners and how to clean electric hob solid plates? Hopefully by the end of this blog you will have a better idea. Unfortunately, a gas hob requires the most amount of elbow grease to clean, but hard work will produce an extremely clean hob.
To get started, you will need to remove the metal racks and hob burner tops. Fill the sink with hot water and washing up liquid to let them soak while you clean the rest of the gas hob.
Hob Cleaning Tip: Although it may seem like a good idea to soak the hob racks overnight, leaving them in water too long could cause rust, so only soak them for a short period.
Using a damp cloth, remove as much loose food and grime as possible from the oven hob, paying careful attention to each gas ring as food can collect here.
Apply a hob cleaning product of choice directly to the hob and leave it for a couple of minutes before beginning to wipe it off with a damp cloth. Clean the cloth between wipes and repeat this process until all of the food grime has been removed.
Once the hob is looking clean and fresh, turn your attention back to the metal racks and hob burner tops that have been soaking in the sink.
These removeable parts should now be easier to clean with a cloth or sponge and use an old unused toothbrush to get into the hard to reach areas. Rinse the hob burners and racks in cold water and allow them to dry completely before returning them to the hob.
Finally buff the smooth surfaces of the gas hob with a clean soft cloth for an added shine.
How to Clean an Electric Plate Hob
An electric plate hob usually has four raised elements that heat your pots and pans, if your electric hob is not regularly maintained, food can burn into the grooves which can harbour germs and make it very difficult to clean.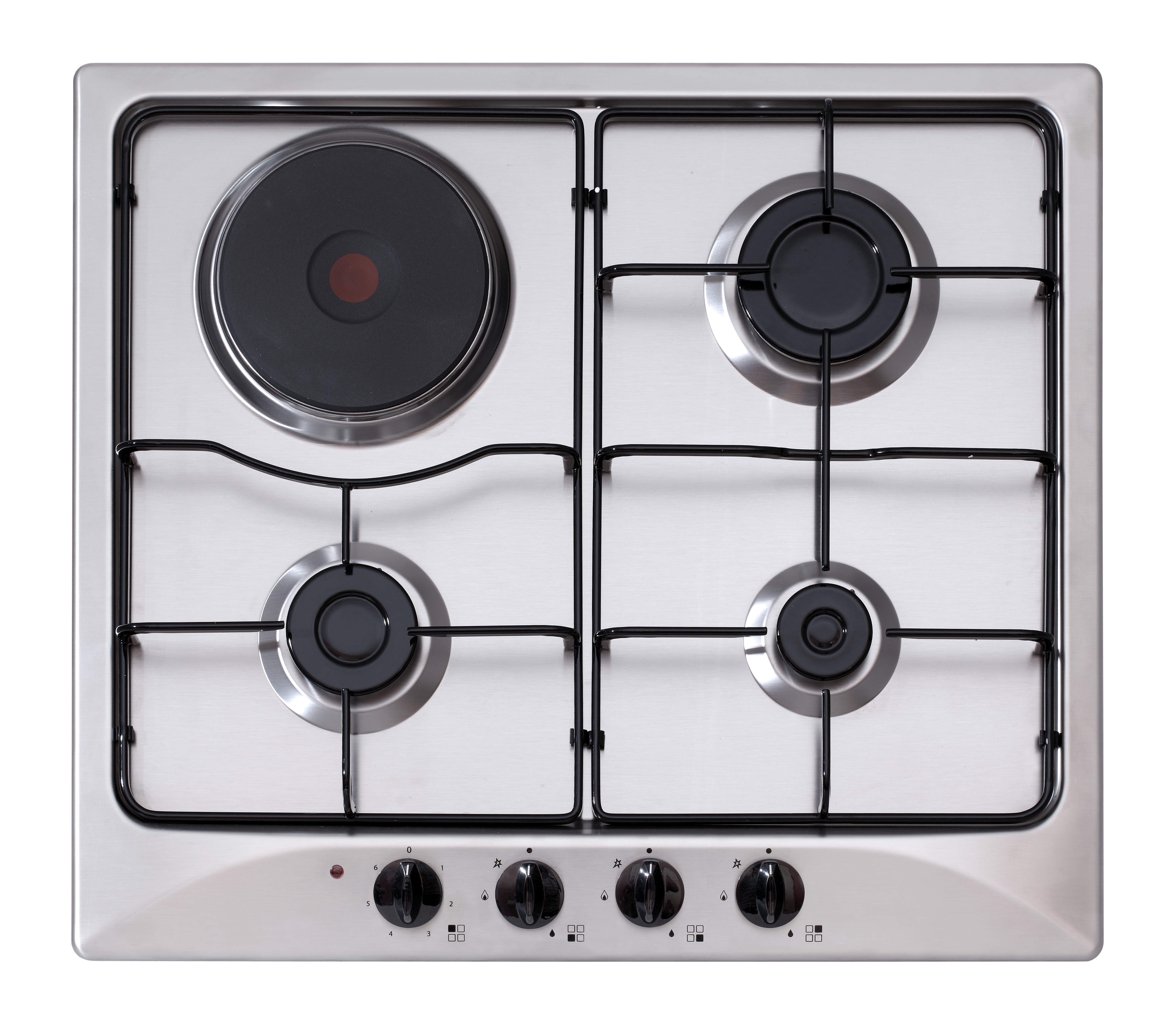 Spray the electric hob with a hob cleaner of choice and let it soak for a couple of minutes.
Soak a large cloth in hot water and then place this cloth over the hob, leave it for a further 3 minutes. The heat from the cloth will help to lift any burnt-on stains and grease.
Remove the cloth and wipe off any loose grime or food, repeat this process until no more no more dirt is appearing on the cloth.
Use an old unused toothbrush to work the hob cleaning product into the grooves of the heating elements to remove tough grease stains.
Ensure the electric plates are free of any cleaning product by wiping them over with a clean damp cloth. Now your electric plate hob should look as good as new! Make sure the electric hob is dry before you use it again.
When you turn the hob back on, it may burn a little if there is some product left on, however if any of the heating elements start to smoke severely, turn the hob off, wait for it to cool and then wipe it over with a clean damp cloth.
If you want to avoid inhaling fumes and chemicals when cleaning your gas or electric hob, then you should consider a professional hob cleaning service.
If your ceramic hob has seen better days then check out our top tips for cleaning a Ceramic Hob.
Spending just 5 minutes a day cleaning over your hob is a better option than spending much longer on the job once a month.
If you don't fancy spending your time cleaning the hob, then why not call the professionals. Ovenclean offer hob cleaning services as well as, Oven cleaning, Aga cleaning, Range cleaning, Extractor Fan cleaning, Microwave cleaning and even BBQ cleaning.