Recipe of the Month: Wimbledon Inspired Eton Mess Madeira Cake
Did you know – 28,000 kilograms of strawberries are consumed at Wimbledon? Along with 7,000 litres of cream, and this is all washed down with 28,000 bottles of champagne!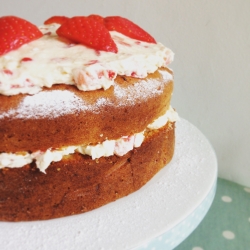 Strawberries and cream are obviously synonymous with Wimbledon, so we've taken this as inspiration for our summery recipe of the month – 'Eton Mess Madeira Cake' – the perfect treat to watch the tennis with – perhaps accompanied by a glass of fizz..!
Ingredients
For the cake:
175g butter
175g caster sugar
3 eggs, beaten
210g self-raising flour
40g ground almonds
Zest of 1 lemon
Filling:
200g strawberries
250ml double/ whipping cream
30g meringues, crushed
Optional:
Method:
1. Pre-heat the oven to Gas 3/ 170°C/ 325°F.
2. Grease and line a 7″ round baking tin.
3. Using an electric whisk or stand mixer, cream together the butter and sugar until light in colour, then stir in the lemon zest.
4. Slowly beat in the eggs a little at a time. If the mixture looks as though it is curdling, add 1-2 tbsp of the flour.
5. Fold in the rest of the flour and ground almonds.
6. Pour the mixture into the baking tin and level off the top.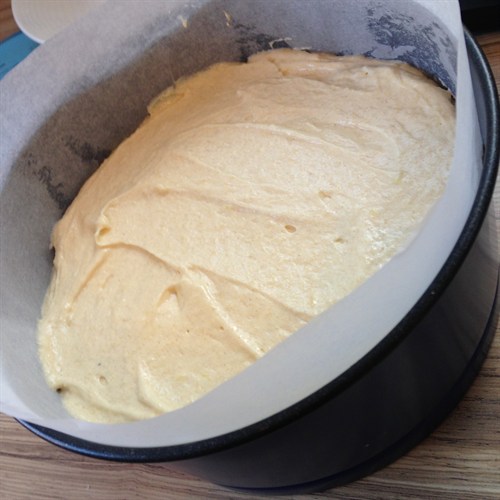 7. Bake for 55 mins to 1 hour – until golden brown and a skewer inserted into the middle comes out clean.
8. Remove from the oven and leave to cool in the tin for 15-20 minutes, then take it out of the tin and place on a cooling rack until completely cool.
9. Cut up the strawberries into small chunks.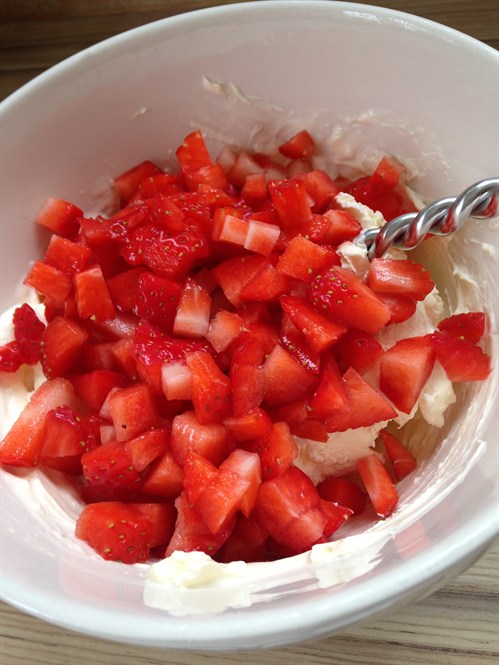 10. Whip the cream to a fairly thick spreading consistency and fold in the strawberries.
11. Crush the meringues into small pieces and fold into the strawberry/ cream mixture.
Tip: Ideally the filling needs to be made as close to the time of serving as possible, or alternatively you could keep the strawberry and cream mixture in the fridge and then add the meringue just before serving, to make sure you keep the sugary crunch in the meringues!
12. Once the cake has cooled, cut it through the middle to make two layers.
13. Scoop half of the Eton mess mix onto the bottom layer and spread out evenly. Top with the second layer of cake and repeat with the rest of the Eton mess!
Strawberries and cream, especially when teamed with meringue and cake, is a combination not just to be enjoyed over the two weeks of Wimbledon though, and we hope you enjoy creating and eating this delightfully indulgent recipe throughout the Summer – helping you make the most of the British strawberry season!