Gentlemen, for those romantic hopefuls among you planning to give their all on Valentine's Day with a lovingly prepared dinner, make sure all the finer details are attended to so the evening goes without a hitch.
Once you have decided on your menu, spare a thought for the preparation area – shining cutlery, gleaming surfaces and above all, a nice clean oven – particularly important if you don't want it giving away past cooking disasters, which won't help create the best setting for a romantic evening in!
Any traces of burnt on fat from hastily reheated mid-week takeaways and the incinerated baked potato you recently forgot about will immediately revive the minute you turn your oven on and begin wafting across the candlelit table.
Avoid such mood-killers with a professional deep clean by Ovenclean, the UK's leading oven cleaning specialist, providing a regular service to thousands of satisfied households throughout the UK.
Ovenclean uses a unique, environmentally-friendly, 100% caustic-soda free cleaning system. This system ensures a safe, hygienic and fume-free environment whilst grease, fat and burnt on carbon deposits are removed in around two hours from ovens, hobs, microwaves, BBQ's and even AGA's.
This worthwhile investment will mean you are now set for a perfect evening with a spotless oven contributing only delightful aromas to your romantic feast and won't overwhelm the overtones of your cologne splash when you lean in for your thank you kiss.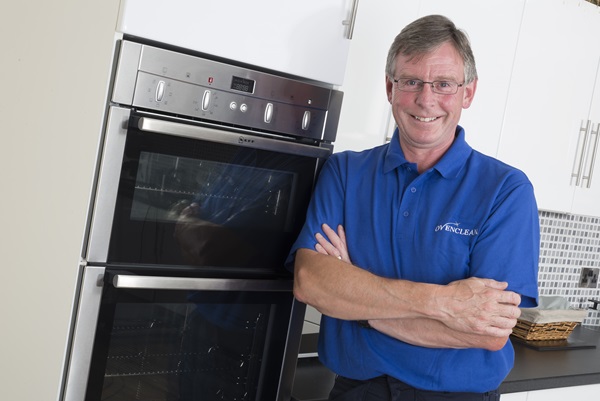 Ready to book your oven clean?
You're just a few short steps away from a sparkling oven!
Request a Free Quote!