We all have our off days in the kitchen, so we've put together some of the best 'Baking Horrors' we could find on the internet - hopefully they'll make you feel better about any failed baking attempts you may have experienced and put a smile on your face!
The Minion Cake:
Chick Cake Pops:
KitKat Cake Fail:
Rainbow cupcakes: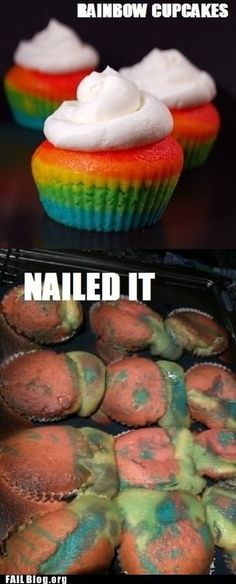 Cookie Monster cupcakes:
Hedgehog Cake:
Rainbow Pancakes:
Reindeer Cookies:
Rubby Ducky cupcakes:
Shark cupcakes:
Train cake:
Turkey cookies:
Victoria sponge:
Watermelon cake:
 If you've been unfortunate enough to have suffered from a baking catastrophe recently, chances are your oven looks a little worse for wear as a result? Why not get the professionals in and have your oven thoroughly cleaned - removing any evidence of those baking disasters and leaving you with a sparkling, good-as-new oven, ready to use as soon as your local specialist has finished!