We all know Mum's are renowned for saying they don't want anything for Christmas, birthdays and Mother's Days – which doesn't help when trying to search for the perfect gift to show how much you care. But, cast your mind back to your school days - no mum can resist a lovingly handmade gift from a child!
We are big advocates of handmade gifts here at Ovenclean, and you'll find plenty of inspiration on our Pinterest page and previous blogs – but we've come up with our favourite Mother's Day gifts and dedicated a Pinterest board to all things 'Mother'.
These are our picks of the bunch;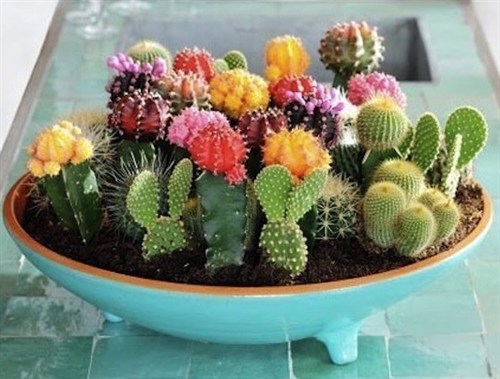 We love the idea of a cute little cactus garden! You can find a pot or dish that matches your mum's décor and add some beautiful plants that will take minimum care but look great all year round!
What mother wouldn't love to be treated to breakfast in bed and with this gift, even if you live far away, you can make sure she has her favourite things in one place. Just pick out things that will make her smile to show you're thinking of her.
Spring is just around the corner and with gardening in mind, these fabric pots are a lovely idea for you to make your mother this year. They're relatively easy and inexpensive to make, but will leave her garden or home feeling more summery straight away!
If you're looking for inspiration on what to create with a small child, these thumbprint charms are a winner! Easy to make and definitely require 'help' from your little one so they will feel like they were involved.
This one is a little more specialist and time consuming so it's not one for the fainthearted! You can pick a background and frame that will best suit your mum and could even add a little something that makes it more personal to her?
Good luck if you attempt to make any of these delights for your mum – we've got plenty more tips on our Twitter page if you're still struggling! And remember, if you're cooking lunch for your mother this year – she won't appreciate a dirty, smoky oven! Give Ovenclean a call now on 0800 840 7127.