We hope you had a lovely bank holiday weekend and if you're enjoying some time off over the half term break, fingers crossed you'll be able to get outside for some alfresco dining, which we are promoting this month as part of our #GetBritainBBQing campaign.
It just so happens that this week is #NationalBBQWeek as well as English Wine Week, and so we've taken the opportunity to look a little further into what wine is available to accompany this Summer's BBQs with the help of Tom I'Anson - owner of Tom I'Anson Wines. Tom's given us his take on English wines, as well as very generously offering two bottles of the finest sparkling wines he stocks, which we will be giving away via our Facebook and Twitter accounts - all you need to do is like or retweet the post to enter*!
Q: Do you think English wines are becoming more popular?
"English wine has certainly had somewhat of a resurgence in recent years. Often perceived as lesser quality and overpriced when compared to other region's wine, a general trend for warmer summers combined with fresh investment, modern winemaking techniques, the growing of more specific grapes and an acceptance by winemakers as to what can actually be made, has led to a big increase in the sales of and quality of English wine," Tom comments.
"We still struggle to grow some varieties of grapes to make top quality still wines, but we are now able to make very acceptable options from lesser known, earlier ripening grapes. Primarily, English winemaking has grown massively in the sparkling wine market."
Q: Why do you think the sparkling wine market is doing so well?
"Sparkling wine inherently requires less fruit ripeness, acidity being a key factor in the quality and structure of the wine. So the many hot hours of sunshine are slightly less important, more that if a summer is good, the grower can extend the ripening period, leading to finer, more developed flavours in the grapes.
"Many awards in sparkling wine competitions around the world attest to the quality and state of English sparkling wine. Whilst a subtly different style of sparkling wine to Champagne, the top English producers still match the famous French counterpart for quality and depth. Importantly also, Champagne has seen significant price rises itself, making top end English sparkling wine a cost effective alternative."
Q: Where are the best places to grow wine in England?
"English winemakers can be found dotted around the UK but the majority are located in the South East and South West where the weather is slightly more conducive to growing grapes. Down in the very southern areas of England, such as Sussex and Kent, they also benefit from the same limestone (technically chalk) soils of Champagne in France. And these same regions, being only about 80 miles north of the famous French sparkling wine mecca, can boast similar climates."
Q: Do you think the recent 'shop local' initiatives are helping boost the English wine industry?
Yes absolutely! A sense of British pride, as shown in the 2012 Olympics and Jubilee of the same year, has lead to people really wanting to drink English - which is great news for our wine producers," Tom concludes.
Tom has very kindly offered us a bottle of each of the below sparkling wines for one lucky person to enjoy*: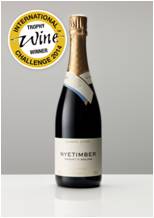 Nyetimber Classic Cuvee - Perhaps the most well known and highest quality of English Sparkling Wines, the Nyetimber shows all the qualities of a high end Champagne. The nose and palate is a lovely mix of soft peach and apples, with crisp citrus acidity, a fine mousse and lingering finish.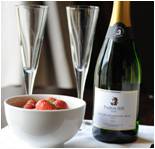 Poulton Hill Estate - A newcomer to the scene, made from some of the more common English grape varietals, the Poulton Hill Estate (from the Cotswolds) shows lovely English summer fruits of apples, elderflower, gooseberry and cut grass. This is a very good example of the typical English style of sparkling wine.
In case you don't win our fantastic prize and would still like to try some of the best English wine around, check out Tom's website for quick and easy online ordering! And if your BBQ is still in need of a bit of a summer spruce up, contact your local Ovenclean specialist today - you'll be enjoying that yummy chargrilled food in no time!
*To be in with the chance of winning, enter by liking our post on Facebook or retweeting via Twitter. Entrants must be over 18. Offer ends midnight on 31st May and winner will be announced via Facebook or Twitter on 1st June. Prize must be redeemed by Fri 12th June or will be forfeited.
Image credit: http://nyetimber.com/
Image credit: http://www.poultonhillestate.co.uk/wine/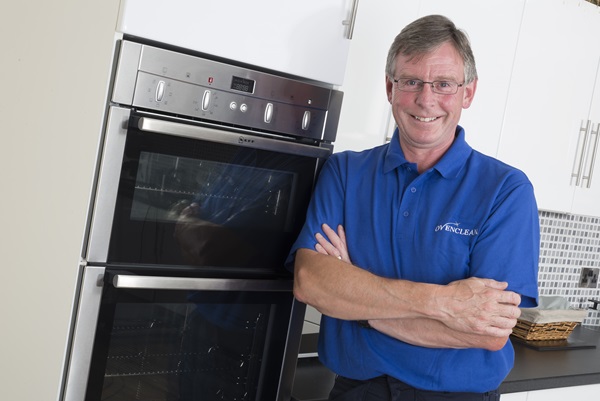 Ready to book your oven clean?
You're just a few short steps away from a sparkling oven!
Request a Free Quote!