Historically, a kitchen's function was a practical place where food could be prepared, cooked and served. But overtime kitchens have transformed into far more than just cooking stations – your kitchen is at the heart of your home where family and friends come together and create memories. They also represent your individual taste, style and personality.
This is why it's so important to keep your kitchen looking great as much as you possibly can - that's where Ovenclean can help. You will be surprised at how much a deep clean can help rejuvenate your kitchen!
We have listed some of the most stunning kitchens to help inspire you to design a beautiful kitchen of your own! We can all dream…
1. We adore this traditional-looking kitchen, the chandelier adds a touch of elegance and looks beautiful amongst the sage green cabinets!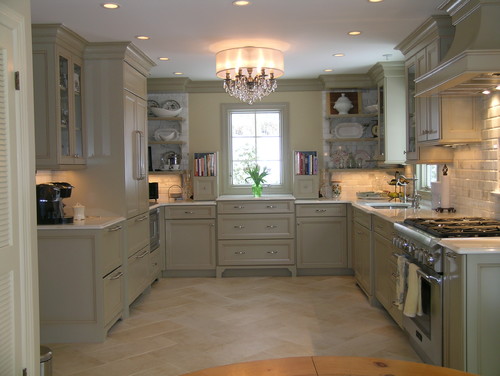 2. This is sleek, sophisticated and sure to attract those who love modern and stylish kitchens. The lighting system can also be completely controlled by a laptop for those of you who are suckers for cool technology!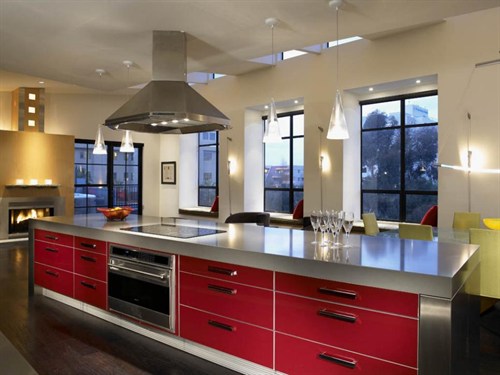 3. An ideal kitchen for a professional living in the city! Although this 'New York Style' kitchen is quite simplistic and minimal, the white marble and wooden floors look sheek and view of the city is to die for.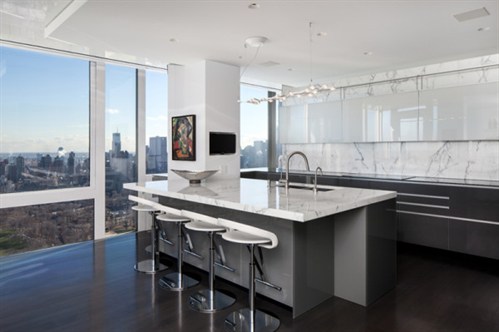 4. The innovative maple wood cabinets and emblematic arches beautifully replicate the French Colonial Period. The Mediterranean kitchen is tastefully decorated with fruit, plants and vases which also evokes a sense of warmth and comfort.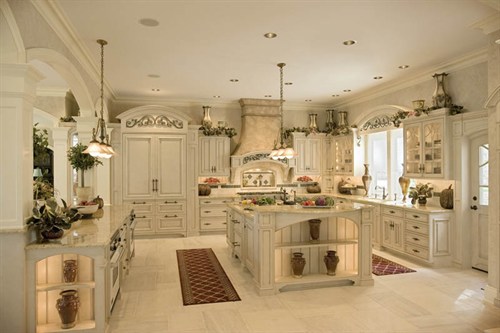 5. We love this traditional family kitchen where the high wooden ceilings and stone walls add a warm, rustic touch. We also like the seating area on the second floor which can be seen from the kitchen!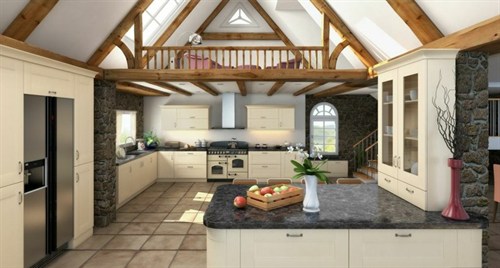 6. This kitchen looks very fresh and the sense of simplicity adds to its charm. We love the eye catching and intricate floor design which matches the cabinets beautifully.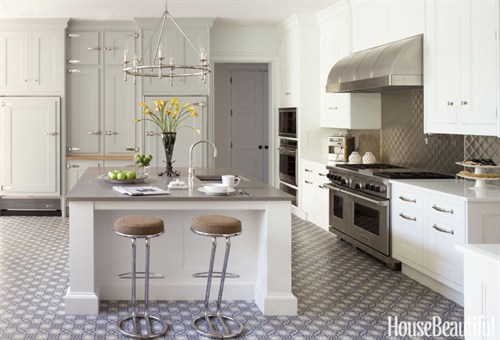 7. You would never guess this house is situated in Malibu on the beach with its stone wall and barn-like door, giving it a rustic element! We also love the ceiling beams which further exaggerates the countryside feel of this kitchen.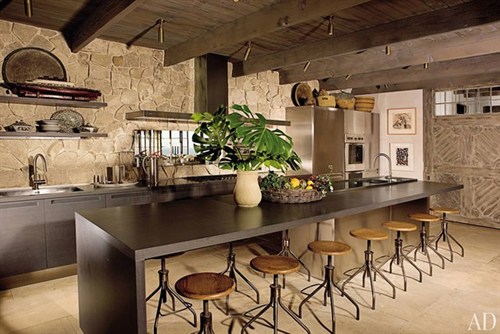 Which kitchen is your favourite? If you need a little help renovating your kitchen, then call the experts! We clean ovens, hobs, microwaves, grills, extractor fans, agas, ranges and stoves and barbecues! Request your free estimate here.
Related posts:
Kitchens of the rich and famous
Quick bakes – prep and cook in under 1 hour!
The most stylish ovens on the market
Image credits:
http://www.houzz.co.uk/photos/133964/old-world-elegance-meets-todays-todays-contemporary-space-requirements-traditional-kitchen-newark
http://www.hgtv.com/design/rooms/kitchens/tour-10-amazing-kitchens-pictures
http://www.traditionalhome.com/kitchens/our-most-beautiful-kitchens?page=3
http://colonialcraftkitchens.com/projects/french-colonial-kitchen/
http://www.amazingkitchens.co.uk/traditional.html
http://www.housebeautiful.com/room-decorating/kitchens/g623/beautiful-designer-kitchens/?slide=20
http://www.architecturaldigest.com/gallery/rustic-kitchens-slideshow
http://www.topdreamer.com/15-fabulous-penthouse-kitchens-that-will-leave-you-speechless/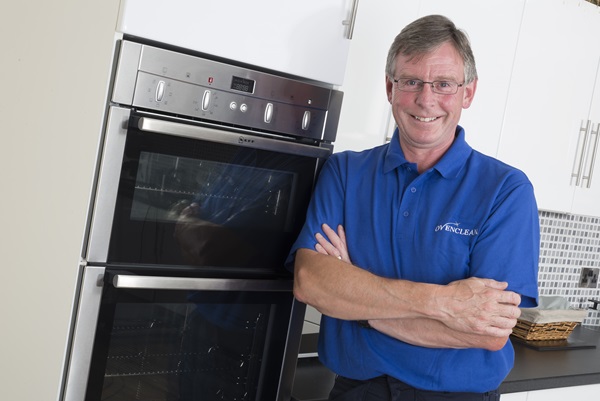 Ready to book your oven clean?
You're just a few short steps away from a sparkling oven!
Request a Free Quote!