The Best Kitchen Cleaning Products of 2021
Whether you pride yourself on a spotless kitchen or opt for a more relaxed approach to kitchen cleaning, scrubbing with the wrong products can be a disaster. Poor kitchen cleaning products can do a poor job and leave unwanted stains. So, we have put together our top kitchen cleaning products for 2021.
The Pink Stuff: The Miracle Cleaning Paste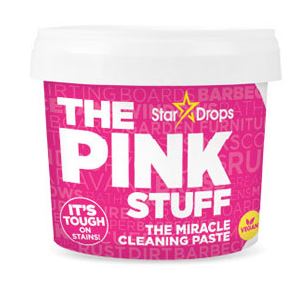 As featured in our The Best Oven Cleaners in 2020 blog, the Pink Stuff Miracle Paste remains a top kitchen cleaning product for 2021.
The Pink Stuff is tough cleaning product that comes in paste form. The paste can be used to remove stains and grime on just about anything in the kitchen. The cleaner is mildly abrasive, so removes dirt without much elbow grease required.
The Miracle Cleaning Paste can be used on a variety of surfaces in the kitchen, including stainless steel sinks, saucepans, windows and doors made from uPVC, kitchen cupboards, limescale, toaster scorch marks and stained worktops just to name a few.
Viakal Limescale Remover Spray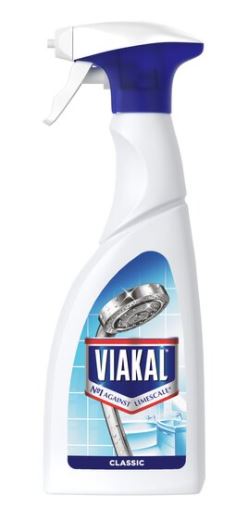 Limescale, soap scum and watermarks can quickly build in your kitchen and Viakal Limescale Remover offers a simple solution. The spray product safely and effectively removes limescale build-up on a range of kitchen surfaces. Plus, the cleaning solution not only removes soap scum, it also leaves a protective barrier to reduce further build-up.
Viakal is extremely effective on kitchen taps and sinks. Simply spray the product all over your sink and taps, then leave it a few minutes to work its magic. Then use a microfibre cloth to work the product into the most stubborn areas. Finally, rinse the Viakal offer with water and a cloth. To give your sink and taps a professional shine, buff them with a dry microfibre cloth.
Scrub Daddy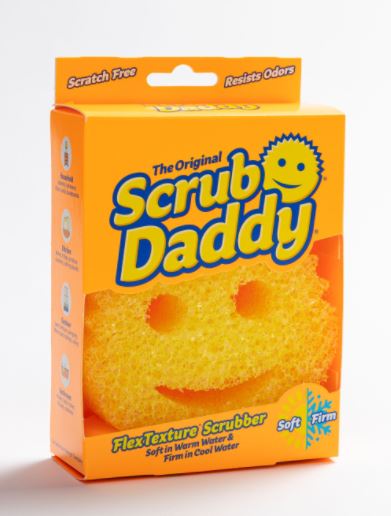 The Original Scrub Daddy is a multipurpose scrubbing sponge. In cold water, the Scrub Daddy is firm and can remove stubborn grime without the need for harsh chemicals. But in warm water, the Scrub Daddy is soft and absorbent to wipe away spills. The sponge is also completely scratch-free on most kitchen surfaces including glass, non, stick coatings, granite, ceramic, wood and stainless steel.
As well as being a scrubbing sensation, the Scrub Daddy is extremely hygienic. The FlexTexture technology dries within an hour so it won't hold mold and is lab tested to not hold odors for up to 8 weeks!
Smol Surface Sprays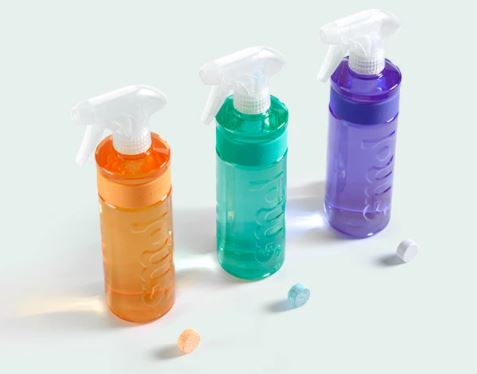 We especially love this product as it not only saves money but also helps to save the planet. Smol have developed a concentrated surface spray that comes in tablet form. Simply purchase the starter pack that includes 3 bottles for life and 3 tablets (multi-purpose, bathroom, glass/mirror), then order your refill tablets as you need them.
This product stops the wasteful transport of water, instead just add warm water to the bottle and dissolve the tablet. The Smol Surface Spray can be used to clean many surfaces in the kitchen including the fridge, worktops and cupboards.
Flash Spray Wipe, Hinched Antibacterial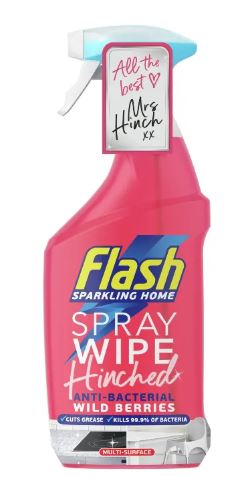 We in love with the scent of this all purpose, antibacterial spray cleaner designed by cleaning sensation Mrs Hinch. This product is perfect for cleaning kitchen surfaces, simply spray, wipe and you are done! The multi-purpose cleaner removes grease and grime with no rinsing or scrubbing. It also kills 99.9% of bacteria, so your kitchen is clean fresh and hygienic. The cleaning spray comes in 3 scents, bright mandarin, apple blossom and wild berries – they all smell incredible.
Stardrops White Vinegar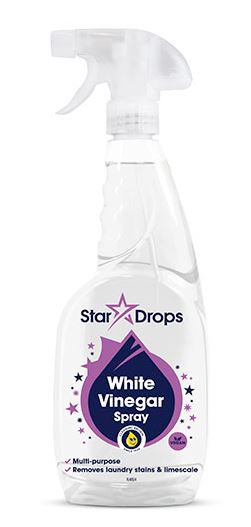 We just had to include the Stardrops White Vinegar in this year's best kitchen cleaning products purely because of its versatility. White Vinegar is a multi-purpose cleaning solution that is perfect for kitchen cleaning and can be used to cleave everything from the washing machine to the oven and microwave.
Dri-Pak Bicarbonate of Soda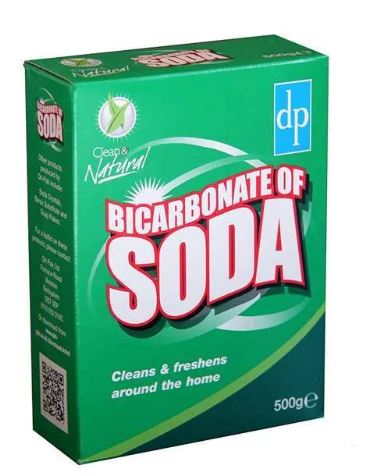 Bicarbonate of soda is a natural, non-toxic cleaning product, renowned for its deodorising and mildly abrasive properties. Bicarbonate of Soda can be used in a number of ways around the kitchen, from oven and microwave cleaning to the fridge and drain deodorisation.
Follow our top tips on how to clean your oven with Bicarb and White Vinegar here.
M Cloth Antibacterial Cleaning Pad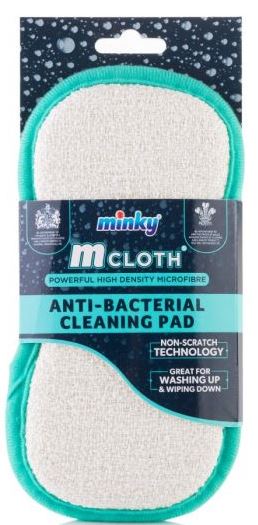 Every great kitchen cleaning product needs an equally fantastic cleaning cloth. The M Cloth Antibacterial Cleaning Pad is double-sided, so one side provides powerful scrubbing, and the other offers a soft nonscratch cloth. The kitchen cleaning pad it made from a high-density microfibre so can be machine washed to kill bacteria.  The cleaning cloth is perfect for scrubbing kitchen cupboards, cleaning the hob or wiping down the kitchen work surfaces.