What are the Best Gas Hobs?
The key to brilliant cooking, is a good quality oven and hob. A good quality hob must be easy to use, generate instant heat and able to take on temperature adjustments. For this reason, many households opt for a gas hob or stove. Gas hobs provide adjustability and control that can really ramp up your cooking. Fortunately, they won't break the bank either. We have listed below our favourite gas hobs to help you with your decision.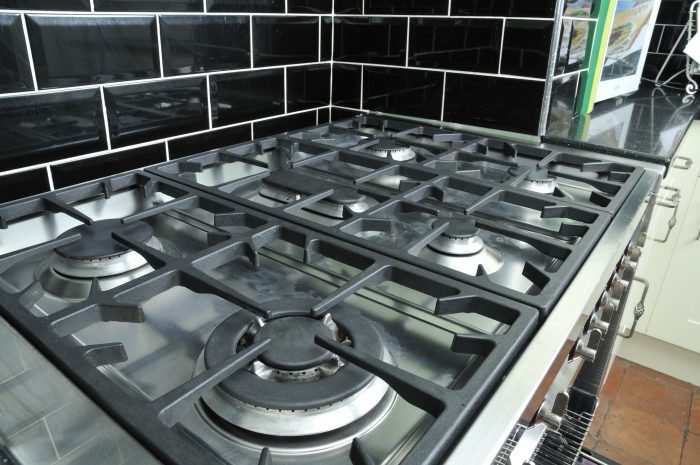 Smeg Classic
This Smeg hob has a super stylish, practical layout. There is plenty of space to accommodate different sized pans due to the burners sitting either side of the hob. This bit of extra space allows more room for the larger pans they are hot. This makes it a safer option than other hobs where you have to lift them from the back of the hob. Many people love the stylish design of this hob.
Hisense GM663XB
Although this hob is a cheaper alternative than most, you'll be pleased to know the quality is not compromised. This hob is cleverly designed for different types of cooking including bigger pans. With its surface made of stainless steel, this helps to protect it from scratches and finger prints. This is a fantastic option for those on a budget but still after a high quality hob.
Leisure Patricia Urquiola PHIPD75222ST
The quirky unusual styling of this makes it visually attractive, whilst containing five middle sized burners for effective cooking. The burners are widely spaced out allowing lots of room for all of your pans. This is a perfect option for those that appreciate a modern style whilst also functioning well.
Neff N70 T26CA42SO Black Gas Hob
This hob is one for the modern, minimalist fans with it's sleek black glass construction. This hob contains 9 levels of flame, allowing you to achieve consistent results in the kitchen each and every time. There is a safety element to this hob which shows the different levels of heat, it will indicate when the hob it too hot for you to touch. This is a super common feature in electric hobs but is hardly ever seen with gas hobs, making this hob very unique.
Siemens IQ0500 EC9A5SB90
This sleek hob is very wide offering a large variety of space for cooking. The largest burner is capable of delivering an impressively intense heat. The smaller burners have nine different levels of heat to choose from, helping to make your cooking as precise as possible. People tend to like the strong sturdy build of this hob.
And there you are, a few of our favourite gas hobs for you to research. It can be difficult finding the right hob for your kitchen. Take your time and explore all options to make sure you make the right choice.
Professional Gas Hob Cleaning
No matter what type of hob you have, with continual cooking, inevitably your hob will get dirty. It's no secret that cleaning the hob is one of the world's worst chores. That's where we come in, save yourself the hassle and let us take care of it all. Our Ovenclean specialists use a unique no-added caustic system to clean all hobs. This means there are no nasty fumes, making it safe for use around children and pets.